Proof That I Am A Grown-Up
I am forced to admit that I am a grown up now. My eldest daughter, who is seven years old, has gotten glasses. That may seem like a weird thing to measure my growth by, but I find it striking.
Here is a picture of her: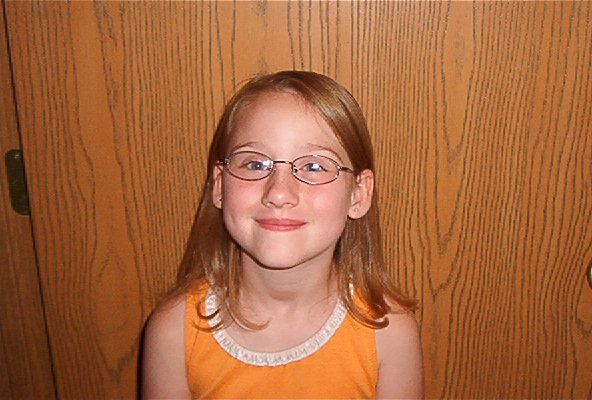 Isn't she cute?
She is going in to 2nd grade (holy crap!) and is an excellent reader and is very smart with a great personality. We are going to have some trouble with boys in the all-to-near future. Yet another sign that I am ancient. Crazy times that I live in.
Every day I keep getting older. Stupid Time!