Apple's New iMac G5
Okay, this is just getting insane. Someone needs to tell the good people at Apple to stop. They just CAN'T continue to hold the monopoly on really cool looking computers.
This...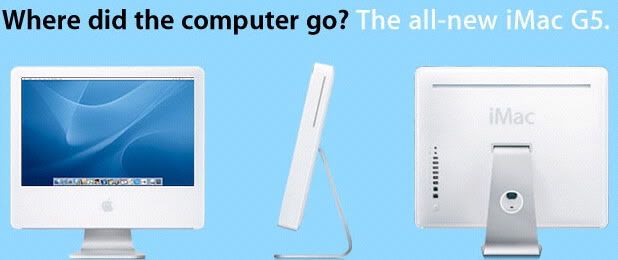 ...is a nice looking computer.
If only Apple could make FAST, AFFORDABLE computers, the world would be a prettier place.
Sneak Peek:
Tomorrow, I will tell you my full impression of Ah-Nold's speech that I am listening to right now. (hint: I am impressed.)