Party Plates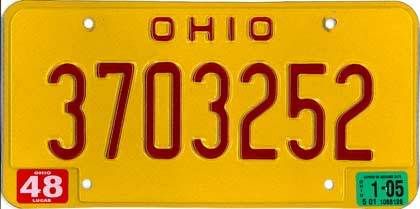 I live in a suburb east of Columbus, Ohio, but I work in
Delaware, Ohio
. It is a smallish town northwest of Columbus. It takes me between 45 minutes to an hour to get there.
Well, I thought that I'd share an observation that I've had about Delaware. There are seemingly more "
party plates
" per capita in Delaware than just about anywhere that I've been. Once I get in or near Delaware, I see them *everywhere*. I pass them on the road. I pass them parked on the side of the road. I see people leaving bars to get in them.
I wonder if it is my imagination or that people just having nothing better to do up there than drink and drive.